Annual Meeting, Wednesday October 27, 7pm (via Zoom)
After the usual association business, President's Report, Treasurer's Report, etc., there will be a demonstration by Lars Washburn and his sister Katrina Mackey of the high-end radio their grandfather bought in the mid-1930s, which has recently been restored to functionality. Lars lives in the house on Judd Falls Road that his grandparents moved into in July 1929.  The radio is a McMurdo Masterpiece V.  Much more intricate than other radios from this era, it would have been that decade's equivalent of today's high-end home theater setups.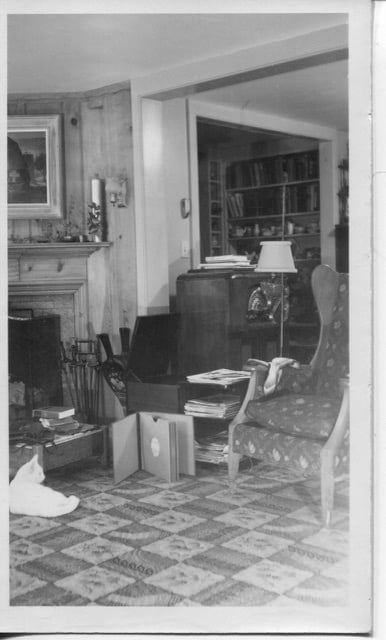 Lars says, "I can demonstrate the radio from my grandmother's chair in my Forest Home living room, situated as photographed in the attached 1930s picture."
He will have an HD camera and separate microphones on hand to distribute the sound and images via Zoom.